August Lakes is a gated 128+ acre, two phase, residential water sports development in Katy, Texas. The project is located in the Southeastern corner of Waller County. It is bordered on the South by Lakes of Katy and the North by Clay Road.
Phase One will consist of two water sports lakes and approximately 33 lakefront lots. Phase Two will consist of a single lake and approximately 22 lakefront lots.
A privacy wall along Pitts Road and a grand landscaped, gated entrance into the first phase elevates the quality and value of August Lakes. Concrete streets and curbs eliminate the need for unsightly ditches and driveway culverts. Lastly, several lots feature mature shade trees — a rare sight in the Katy prairie area — planted in the early 1900s.
August Lakes is zoned to the acclaimed Katy School District, and as an added bonus, is currently zoned to the "Katy Proper" schools — Katy Elementary, Katy Junior High, Katy High School.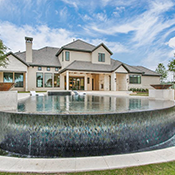 Custom
We offer customized luxury homes. Building your dream home is what we do.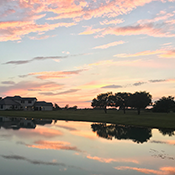 Lakefront
Every lot in August Lakes has a great view. We designed this unique community to revolve around watersports.
Great Schools
August Lakes is zoned to the acclaimed Katy School District. Your children will get the best education around.